Join Us Each Friday, May 28 through October 1, on Gainesville's Historic Downtown Square! 2:30 to 6:30. Support our local farmers and all our locally-owned shops, businesses, and restaurants.
Local Farmers
All farmers are hand-picked local growers, offering a selection of produce, farm eggs, pasture-raised pork and beef, and local honey.

Meet our farmers »
Food Purveyors
Homemade breads, cookies, cake, and locally-roasted coffee beans are made by the finest local food purveyors.

Meet our food makers »
Craftspeople
Our Hall County craftspeople offer hand-made goat-milk soaps and lotions, dog accessories, turned wood products, and more.

Meet our craftspeople »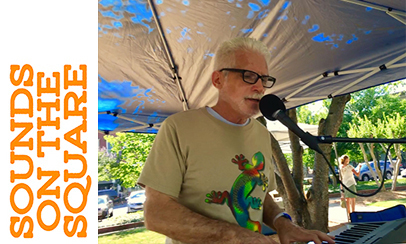 Musicians
Local musicians perform everything from country to southern blues at The Bench in the middle of The Square.



Gainesville's traditional farmers market – on the Historic Downtown Square – is back for our 13th year! The best Northeast Georgia local produce (over 100 heirloom varities as well as seasonal favorites), local honey, farm eggs, pasture-raised pork and beef, baked goods, prepared foods, boiled peanuts, hand-made crafts, and live music.
Occasional impromptu cooking demos

Local musicians

All major credit cards accepted
All farmers and vendors are hand-picked and invited to participate by the market manager. This is not an open market. It's recommended that folks wanting to become vendors visit the Market first to see what types of vendors are already part of the Market and who our customers are to make sure that what you are offering is unique and that people will be interested. We have limited space and a limited customer-base and, therefore, do not have multiple vendors selling the same items.
Food purveyors must work out of a state licensed kitchen. Although many markets allow products made in home kitchens, certified by the Department of Agriculture for Cottage Industry use, this market does not.
We are not a craft fair. We are interested in handmade crafts that fit into a food-oriented farmers market. Craftspeople must reside in Hall County.